Veranstaltung Kulturprogramm
Pairidaeza Filmclub zeigt jeden 3. Mittwoch Abend im Monat in der LURUM-Lounge handverlesene Film aus verschiedenen Ländern. Die Filme werden in der Regel in Originalsprache gezeigt und sind auf Deutsch oder Englisch untertitelt. Die erste Filmvorstellung am 15. Juni ist eine Überraschung. Danach sind alle Besucher*innen und Interessierten eingeladen, den jeweils nächsten Film aus dem Pairidaeza Filmclub-Katalog selbst auszuwählen. Der Katalog liegt in der LURUM-Lounge aus. Zu den jeweiligen Filmvorstellungen gibt es Snacks und Getränke vor Ort, wenn auch andere als die, die man aus dem Kino kennt!
Im nächsten Filmclub am 20.7.
Film 1: Place de evoloués
By Jean Kamba, 12 min
Between the two world wars, the talk in DR Congo was of displaced people, of detribalised or translated people. The social category of "evoloués" (evolved people) emerged suddenly at the end of second world war. Congolese people had to fulfil the the following conditions to be accorded to the title "evoloués": educational achievement, respectable material circumstances, adoption of the life values, customs and behaviours of white people.
Zwischen den beiden Weltkriegen sprach man in der DR Kongo von Vertriebenen, von entstämmten oder übersetzten Menschen. Die soziale Kategorie der "evoloués" (evolvierte Menschen) tauchte plötzlich am Ende des Zweiten Weltkriegs auf. Um den Titel "evoloués" zu erhalten, musste man die folgende Bedingungen erfüllen: Bildungsniveau, respektable materielle Verhältnisse und die Übernahme der Lebenswerte, Sitten und Verhaltensweisen der Weißen.
Film 2
Film 2 is a surprise film about McDoaalds, the yellow bird on the western horizon.
Film 2 ist ein Überraschungsfilm zum Thema McDoaalds, der gelbe Vogel am westlichen Horizont.
Leitung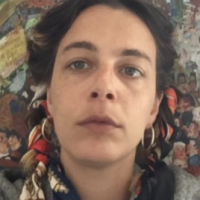 Laura arbeitet als Künstlerin. Am liebsten arbeitet sie mit Freunden, in der Nachbarschaft und manchmal im Museum. Sie nutzt am liebsten ihr Handy für ihre Film- und Fotoarbeiten.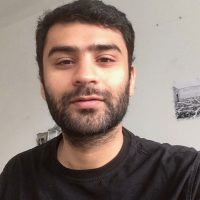 Prateek Vijan is working as an artist. He lives in between New Delhi and Hamburg. He is mostly producing spacial installations, films and kinetic sculptures.
Termininfos
Jeden 3. Mittwoch im Monat
Beginn: 18:30 Uhr
nächster Termin:
Mi, 17.08.2022, 18:30– Uhr
Anmeldung & Kosten
Teilnahme
kostenlos
und
ohne Anmeldung
möglich.
Veranstalter
In Kooperation mit:
Diese Veranstaltung wird gefördert durch: