Veranstaltung Kulturprogramm
Tandoor-Lehmofen Bau-und Koch-Workshop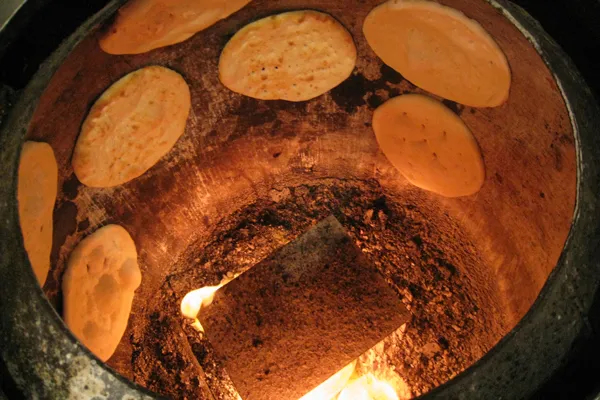 In diesem Workshop zeigt dir der Künstler Prateek Vijan (Hamburg/Neu Delhi) wie du mit nur Lehm und Heu deinen eigenen kleinen Tandoor-Ofen baust und dIn diesem Workshop zeigt dir der Künstler Prateek Vijan (Hamburg/Neu Delhi), wie du mit nichts als Lehm und Heu deinen eigenen kleinen Tandoor-Ofen baust. Und wie du darin frisches, nordindisches bzw. Punjabi-style Brot backst! Der Workshop hat zwei Teile: Am ersten Tag werden vor dem LURUM gemeinsam traditionelle Tandoor-Lehmöfen gebaut, so wie sie in weiten Teilen der Welt gebräuchlich und geliebt sind. Am zweiten Tag werden Öfen erst gefeuert und dann wird gemeinsam gebacken und gegessen!
Für alle von 16-99 Jahren.
English: In Tandoor workshop we will be coming together to build a Tandoor oven. We will be focusing on building a Punjabi style tandoor which is a bell shaped clay oven used for cooking and baking. The Tandoor in Punjab is a social gathering place or a meeting point in the evenings. It became popular in the northern part of India after the arrival of Punjabi refugees from Pakistan. We will be building up the multiple Tandoors with clay and hay. After a pause of 2 days we will bake and taste the bread, made freshly in our Tandoor.
Die Workshopleitung spricht Englisch und Hindi, es werden aber auch Lurum-Mitarbeiter*innen vor Ort sein, die Deutsch sprechen.
Ablauf:
Mittwoch, 24. August: Wir bauen gemeinsam Lehmöfen aus Lehm und Heu, es werden keine Vorkenntnisse benötigt, aber wir nehmen uns genug Zeit auch für Pausen! Die fertigen Lehmöfen lassen wir zwei Tage draußen trocknen.
Samstag, 27. August: Wir feuern die getrockneten Lehmöfen von innen, so dass diese vollständig ausgehärtet sind. Danach beginnt das richtige backen. Unser frisch gebackenes Brot verzehren wir mit einigen köstlichen Beilagen! Du kannst entweder den kompletten Prozess mitmachen oder zum Kochen dazustoßen nachdem die Öfen gefeuert sind. Das Ofen feuern beginnt ab 12:00 Uhr, das Kochen beginnt ab ca. 15:00 Uhr. Nach dem gemeinsamen Essen kann man seinen selbst gebauten Ofen sogar mit nach Hause nehmen, da wir recht kleine Öfen bauen werden!
Leitung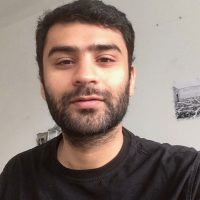 Prateek Vijan is working as an artist. He lives in between New Delhi and Hamburg. He is mostly producing spacial installations, films and kinetic sculptures.
Termininfos
Mi, 24.8./ Sa, 27.8.
Jeweils 12:00-18:00 Uhr
nächster Termin:
Mi, 24.08.2022, 12:00–18:00 Uhr
Anmeldung & Kosten
Teilnahme
kostenlos
und nur nach vorheriger
Anmeldung
möglich.
Veranstalter
Anmeldeformular für "Tandoor-Lehmofen Bau-und Koch-Workshop"
Diese Veranstaltung wird gefördert durch: